2018 Illinois Area Unity Convention
Presented by the IACA Convention Committee
Doubletree Hotel Chicago
Oak Brook
1909 Spring Road
Oak Brook, IL 60523
Friday February 16th thru Sunday February 18th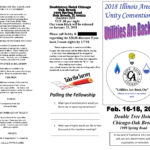 Registration Download 
Hotel Reimbursement 2018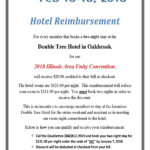 Blackhawk Tickets Raffle
Presented by the Illinois Area Special Events Committee
Win two premium seats to see The Chicago Blackhawks play the Boston Bruins
March 11th @12:30 PM
Winning ticket to be drawn Saturday, March 3rd, 2018, at the S&W District Meeting.
Winner need not be present.
1 Ticket for $5
6 Tickets for $20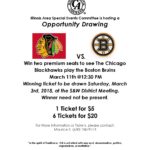 CA's 8th Annual Diversity Dinner
Presented by the The Illinois Area Unity Committee
When: Saturday April 7th, 2018
Please join us from 4:00 PM to 8:00 PM for a taste of ethnic foods.
Where: Messiah Lutheran Church, 1605 Vernon Ave, Park Ridge, IL
Tickets are $10.00 for adults and $5.00 for children and halfway house residents.